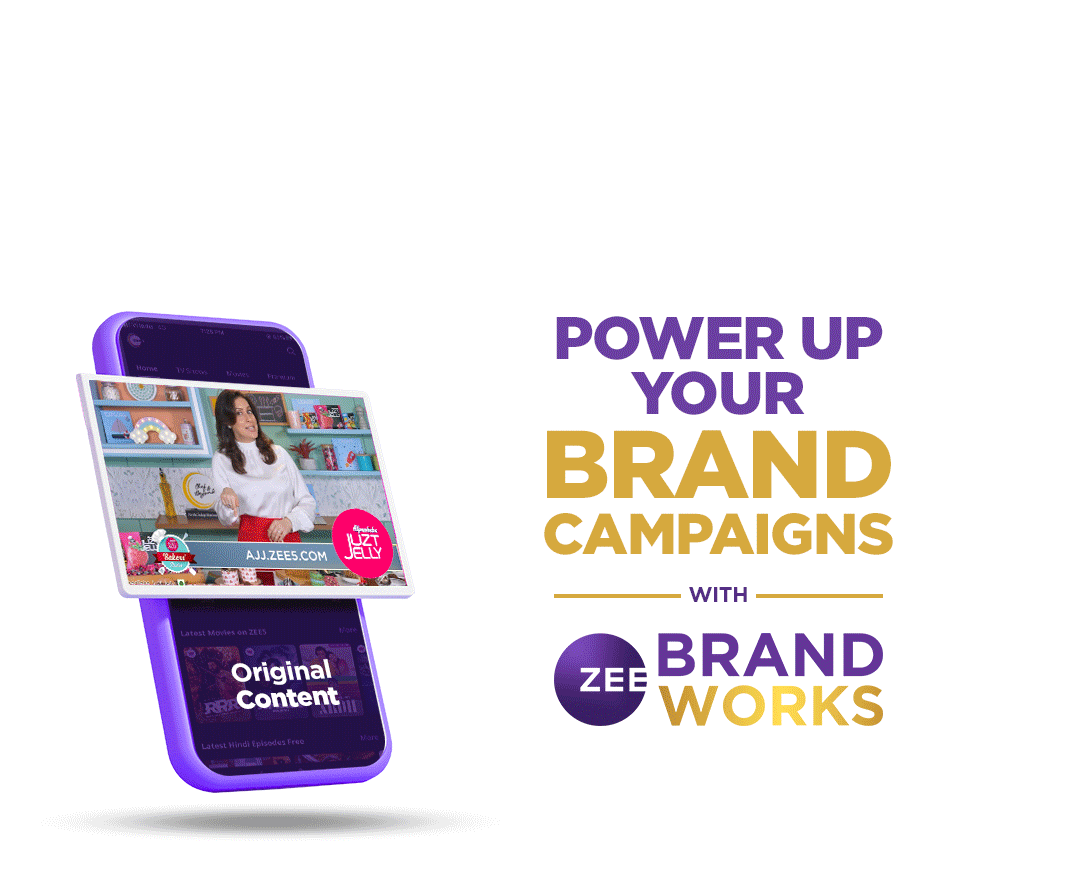 ZEE Brand Works - Get Bespoke Branding, Content, and Integration Solutions


Drive Participation With Our Strategic Content Solutions
BRANDWORKS ORIGINAL CONTENT
Create content by weaving your brand message with the show's storyline. Make your product visible and grand, to gain more traction during brand launch or sustenance campaigns.
INFLUENCER MARKETING
Leverage the power of over 350 ZEE family members across regions to boost your brand's perception and to connect with the right audience.
IN-SHOW BRAND INTEGRATION
Seamlessly integrate your brand with content and improve brand perception on a safe platform and in the right context.
TENTPOLE EVENTS-KHUSHI KE AVSAR
Become a part of exclusively curated content for festivals and special days to impact engagement.
Contact Us
Just fill in a few details and we will connect with you.
Many More Content-Led Solutions

LIVE STREAMING OF PRODUCT LAUNCH

CO-BRANDED PROMO PRODUCTION AND PROMOTION
SHOULDER CONTENT FOR PROMOTION

EXCLUSIVE BEHIND-THE-SCENES THEMED BRANDED PROMO PRODUCTION