Digital Payments has gathered critical mass in India
of debit card users prefer UPI/Mobile Wallet due to better safety.
women lead men in using digital payments for online shopping.

Download Intelligence Monitor Report
To Leverage Digital Payment Consumption
Habits in 2022
Know ZEE5 audience's Digital Payment consumption habits, preferences, perceptions and findings captured in the Intelligence Monitor Report.
As a marketer you can now leverage these insights from our study, influence your marketing decisions, and reach out to your audience better.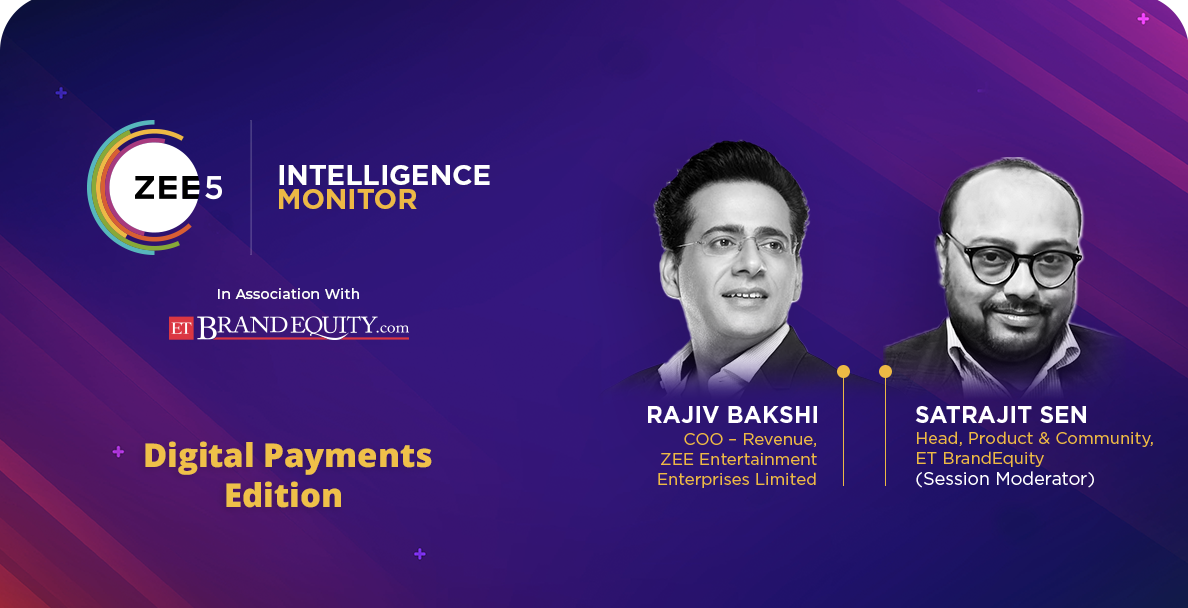 Digital payments are becoming ubiquitous in India
The Digital Payments Ecosystem in India has grown multi-fold as its acceptance has increased, being perceived it as a safe mode of payment. There is a significant rise in the adoption of digital payments across India owing to its ease of use and convenience.
Download the report to gain in depth access into consumer insights and behaviour that will help you to strategize better for your brand.
ZEE5 Intelligence Monitor :
Digital Paymnets & Trends Report
Join Rajiv Bakshi (COO - Revenue at ZEE Entertainment Enterprises Limited) with Satrajit Sen, (Head - Product & Community at ET Brand Equity) to understand the findings of the report and their implications on the future of the digital payments in india.