Understand the ordering habits of India through Quick Delivery Services (QDS)
non-metro ZEE5 viewers have tried a QDS app
female ZEE5 viewers use QDS apps to order food items

Download Intelligence Monitor Report
To Leverage Consumer Preferences & Ordering Habits on
Quick Delivery Service Apps
Find out more about consumer preferences, behaviours, and perceptions pertaining to the quick delivery service apps
captured in the ZEE5 Intelligence Monitor Report. Utilise these insights from the quick delivery service standpoint
to enhance your marketing strategies and foster stronger connections with consumers.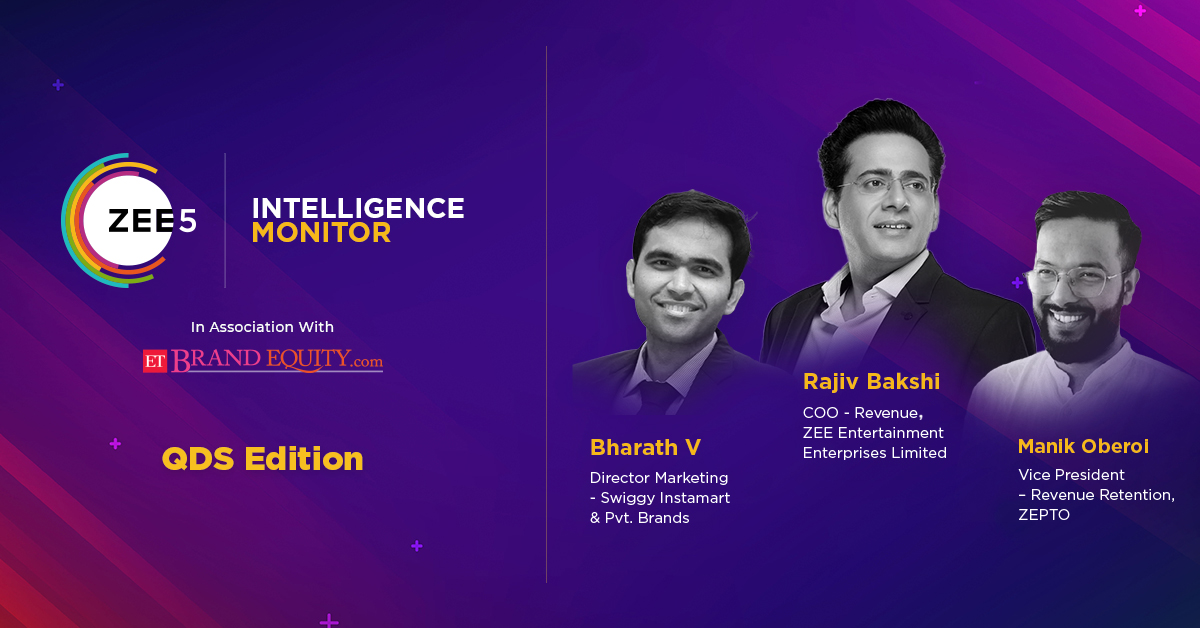 Quick delivery service apps are the next big thing
Quick delivery service apps have significantly evolved over time Consumers are largely dependent on these to find a wide range of products and services all at one place; acting as a one-stop shop! These apps cater to various needs, from shopping and entertainment to communication and utility. By offering convenience and
ZEE5 Intelligence Monitor | Quick Delivery Service Insights & Trends Report in association with ET Brand Equity
Join Rajiv Bakshi (COO - Revenue at ZEE Entertainment Enterprises Limited) with Manik Oberoi (Vice President - Revenue Retention at Zepto) and Bharath Vaidyanathan (Director Marketing - Swiggy Instamart & Pvt. Brands) to understand the basics and findings of the report and their implications on the current insights and trends led by the consumers.